​GET TO KNOW ME

I'm Gina. Photographer based on the Mornington Peninsula in Melbourne, Australia.

Hello and welcome to my gallery. I use this space to document my images and share my work, to write about the things that inspire me. I look to find the magic in everyday. To photograph the beauty that can be found in our everyday moments.​
There is magic all around us...
I am a mother to four young children, Alex, Bella, Jack & Rocco. Each day I watch them grow and evolve. I watch all of the moments, the big ones like the wobbly first steps and the small ones like the joy that is found simply picking flowers in the garden on a sunny Sunday morning.
​Life is fleeting, and my photography is my way of collecting as many of the moments.... all those beautiful, crazy, chaotic, magical moments.
My Personal Work
HOME ABOUT ME BLOG CONTACT
Powered by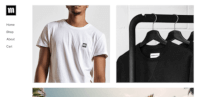 Create your own unique website with customizable templates.